We are huge fans of Galvin Green, products that are made by golfers, for golfers. They are a family-owned business founded in 1990. A pure golf brand, its products – including premium outerwear, tops, bottoms and accessories – are available for purchase at green grass shops and golf-specialty retail locations in more than 20 countries. Crafted by golfers for golfers, every garment and layer has been developed to be compatible – providing exceptional comfort, freedom of movement and protection from the elements. Each detail exists because the game demands it – part of the company's "Never Compromise" ideology.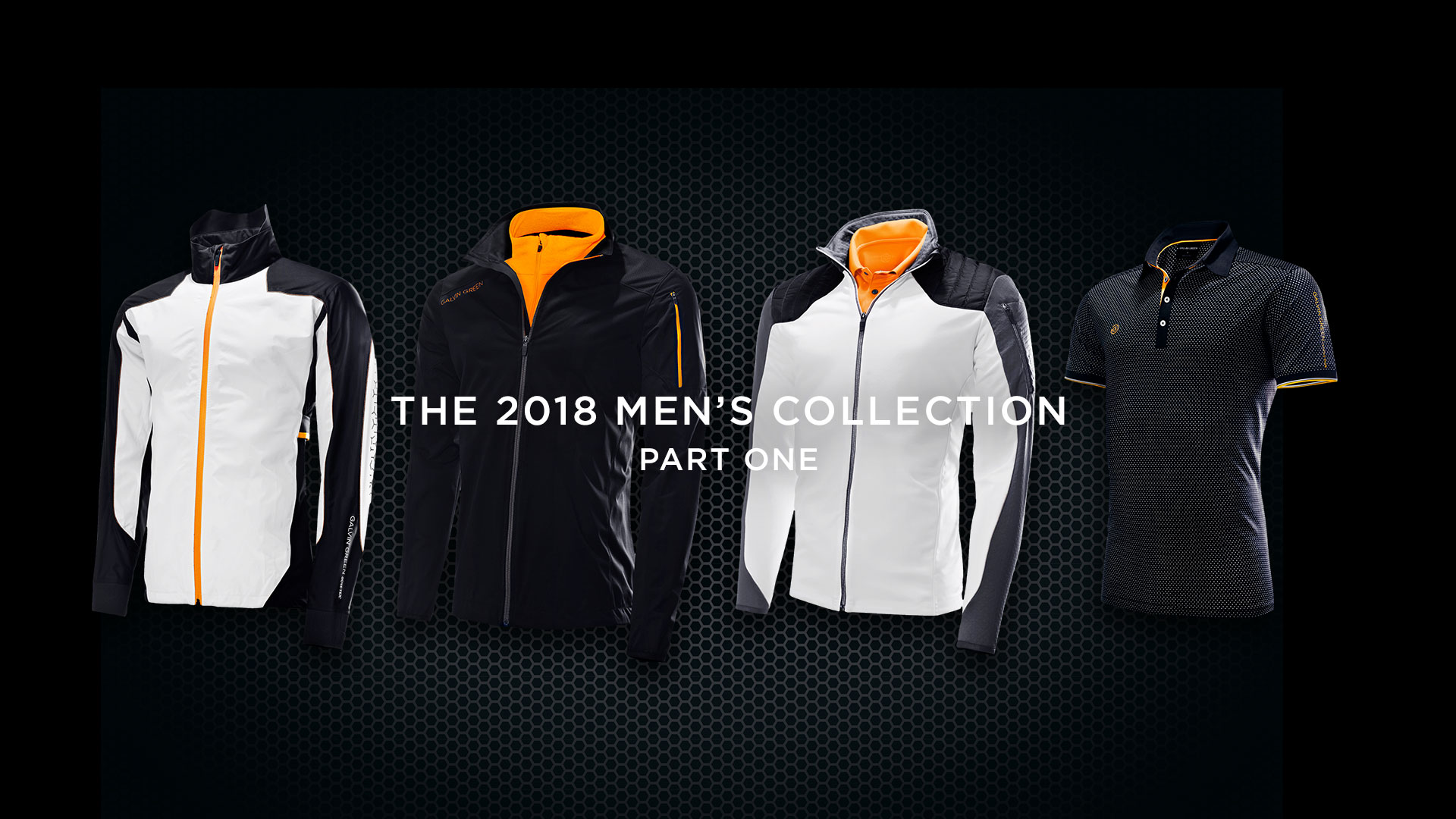 Galvin Green, the world's leading maker of high-performance and functional golf apparel and the No. 1 global golf partner of GORE-TEX® – recently announced the launch of its Interface-1™ hybrid jacket range boasting exceptional levels of comfort and protection for serious golfers to perform their best throughout the season. Part of Galvin Green's shell layer category, the Interface-1 is exceptionally soft and incorporates stretch elements to move freely with the body for ultimate range of motion. Utilizing innovative fabric technologies, Interface-1 jackets are completely windproof, water repellant and extremely breathable.
"The mission was to create a group of products that could be worn by golfers in 95 of 100 rounds they play, so they can enjoy playing the game more often in different weather conditions," says Christian Nilsson, CEO of Galvin Green. "We set out to find new fabrics and design quality garments that will act as genuine performance-enhancing equipment when called upon out on the course and the latest Interface-1 jackets are in a class of their own when it comes to regular playing conditions."
Available within the 2018 Part I Collection in seven styles and eight color variations, the Interface-1 men's range is highlighted by the LANCE full-zip jacket with a sleeve pocket made from 100% polyester stretch fabric and a PU membrane. Additionally, the LARS short-sleeve full-zip features a distinctive pattern on the sleeves and across the back. The LARRY full-zip jacket combines a soft Polyamide fabric with premium PrimaLoft® padding, matched with a water repellent finish, while the LOGAN full-zip vest with chest pocket provides excellent protection from the elements with similar PrimaLoft® padding.
By combining the latest outerwear technologies with bodymapping systems and innovative design features, the INTERFACE-1™ hybrid concept opens up new dimensions in the design of high-performance golfwear. The new Interface-1™ hybrid range offers a mix of light protective shell layer garments, designed for ultimate comfort when playing golf. Soft, stretchy materials featuring extremely high breathability as well as windproof and water repellent properties.
Rounding out the collection are the women's offerings featuring the LARA full-zip jacket with contrasting upper body inserts and elasticated bottom and cuffs. The LUNA vest and LEIA full-zip jacket boast stylish clean lines with contrasting collars and cuffs, plus two front pockets and drawstring adjusters at the bottom edge.
Galvin Green is also the Official Team Supplier of Outerwear for the 2018 European Ryder Cup Team. Through this partnership, the company will provide its premium waterproof garments to the captains, vice captains, team members and their caddies during the matches at Le Golf National.
Source: Galvin Green