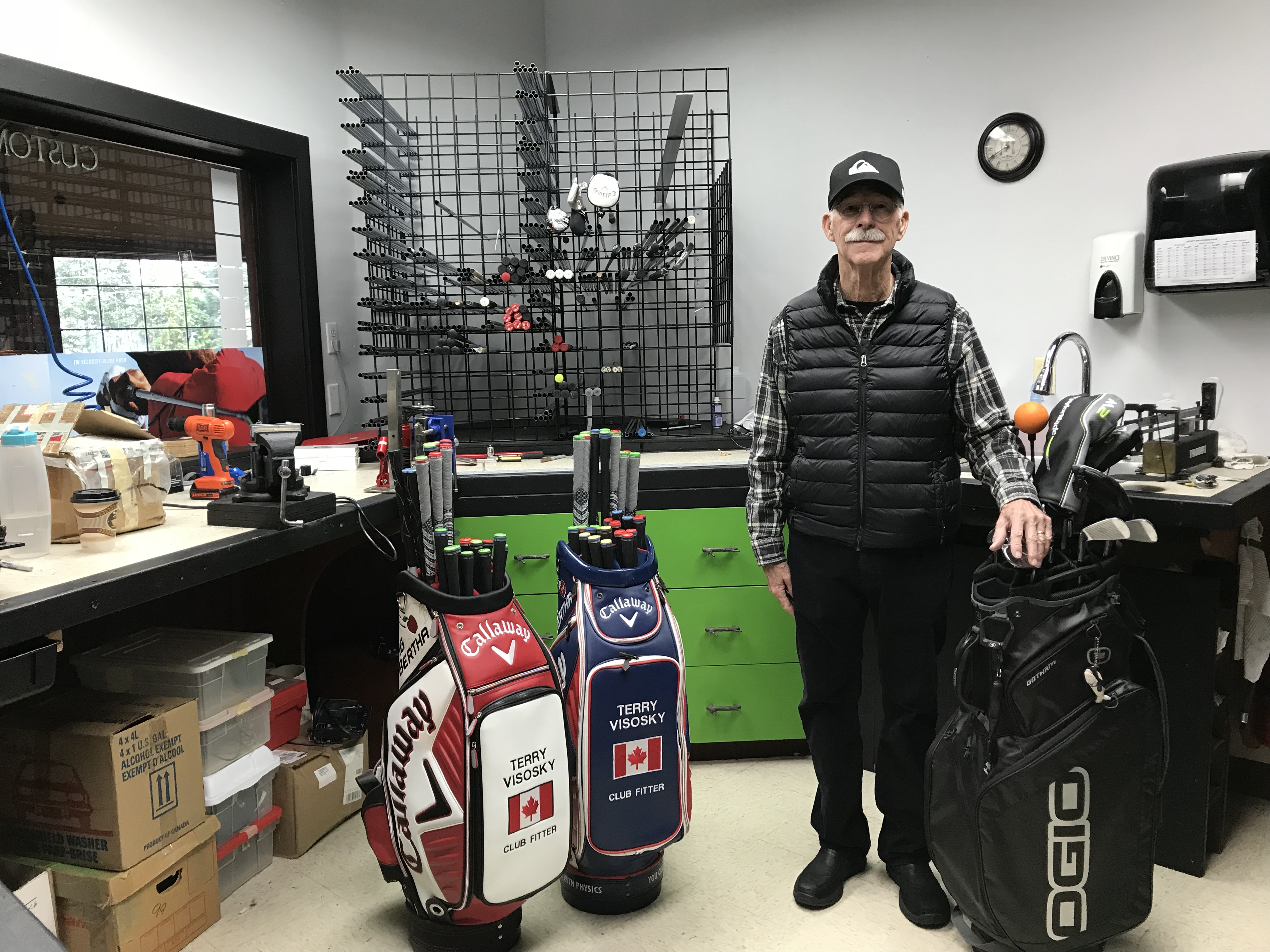 Custom-fitted golf clubs have been growing in popularity in the past few years. Its importance should not be underestimated, especially with modern technology in today's golf clubs that allow a player to adjust many different settings.
Previously, we have visited the Taylormade Performance Centre at University Golf Club as well as Modern Golf in Vancouver to experience the benefits of being custom-fitted for golf clubs. In this article, we introduce to you, Terry Visosky, a Master Fitter with many years of experience who has worked with some of the best golfers in the world. After spending more than a decade working at the Abu Dhabi Golf Club, Terry has recently returned to Vancouver, Canada and has set up shop at the Westwood Plateau Golf Academy in Coquitlam, BC.
Before relocating to Abu Dhabi in 2001, Terry had built up his own business in one of British Columbia's best golf resort, Predator Ridge. It was during this time that he realized he needed to attain more knowledge in club fitting. This was when he took the initiative to attain a Class A PCS certification from the Professional Clubmakers' Society school in Kentucky, USA. When he arrived in Abu Dhabi, he was the only one in the region with a PCS certification and he quickly secured employment at the Abu Dhabi Golf Club.
With the Abu Dhabi HSBC Championship held at Abu Dhabi Golf Club and being the first major tournament of a new year on the European Tour, Terry had the opportunity to work with some of the world's best players, including Rickie Fowler! It also allowed him to see and work with the most up-to-date equipment in the golfing world, building up invaluable relationships with golf's biggest manufacturers. Through years of experience, it's safe to say that Terry has developed a masterful understanding of his craft.
It would be a waste for avid golfers like ourselves at Eighteen Under Par if we did not take advantage of having a Master Fitter like Terry in our neighborhood. We were quick to jump at the opportunity to be fitted for new clubs with Terry and upon receiving our new equipment, the results have been astonishing. The new clubs in our bag includes the Callaway Epic driver and 3-wood as well as the Callaway Big Bertha hybrid. By putting us in the right shafts, setting and aligning the spine of the shafts (similar to the "pure-ing" process), these clubs have been truly dialed in for our games. Distance has been increased through an optimized ball flight and all we need to do is to make a good swing!
With the holidays just around the corner, it would be a wise decision to treat yourself or a loved one, to a custom fitting with Terry Visosky and new clubs in the bag. It is definitely "game-changing" and we are confident that it will set your game up for some of the best golf you've ever played! Be sure to mention Eighteen Under Par when you go in for a fitting and you'll receive a complimentary round at the Westwood Plateau Executive 12-hole course.