There goes another year on the PGA TOUR! Time flies and what a year it's been. It all came to an end on Sunday at East Lake Golf Club for the 2017 TOUR Championship. Last year, we got to witness an exciting finish with Rory McIlroy winning both the TOUR Championship and FedExCup. It looked like we might witness another double-victory this year with Justin Thomas, but it would be PGA TOUR Rookie Xander Schauffele who would steal the show! The last time the winner of the TOUR Championship didn't win the FedExCup was back in 2009 with two guys named Phil Mickelson and Tiger Woods.
Justin Thomas finished runner-up and barely missed a birdie putt on the 72nd hole to tie for the lead. It wasn't a surprise that he would win the overall FedExCup – he had one heck of a year including shooting a 59, tying the US Open scoring record of a 63, winning the PGA Championship and also winning five PGA TOUR events (CIMB Classic, SBS Tournament of Champions, Sony Open, the PGA Championship, Dell Technologies Championship). With a season like that, you can bet that he'll be Player of the Year.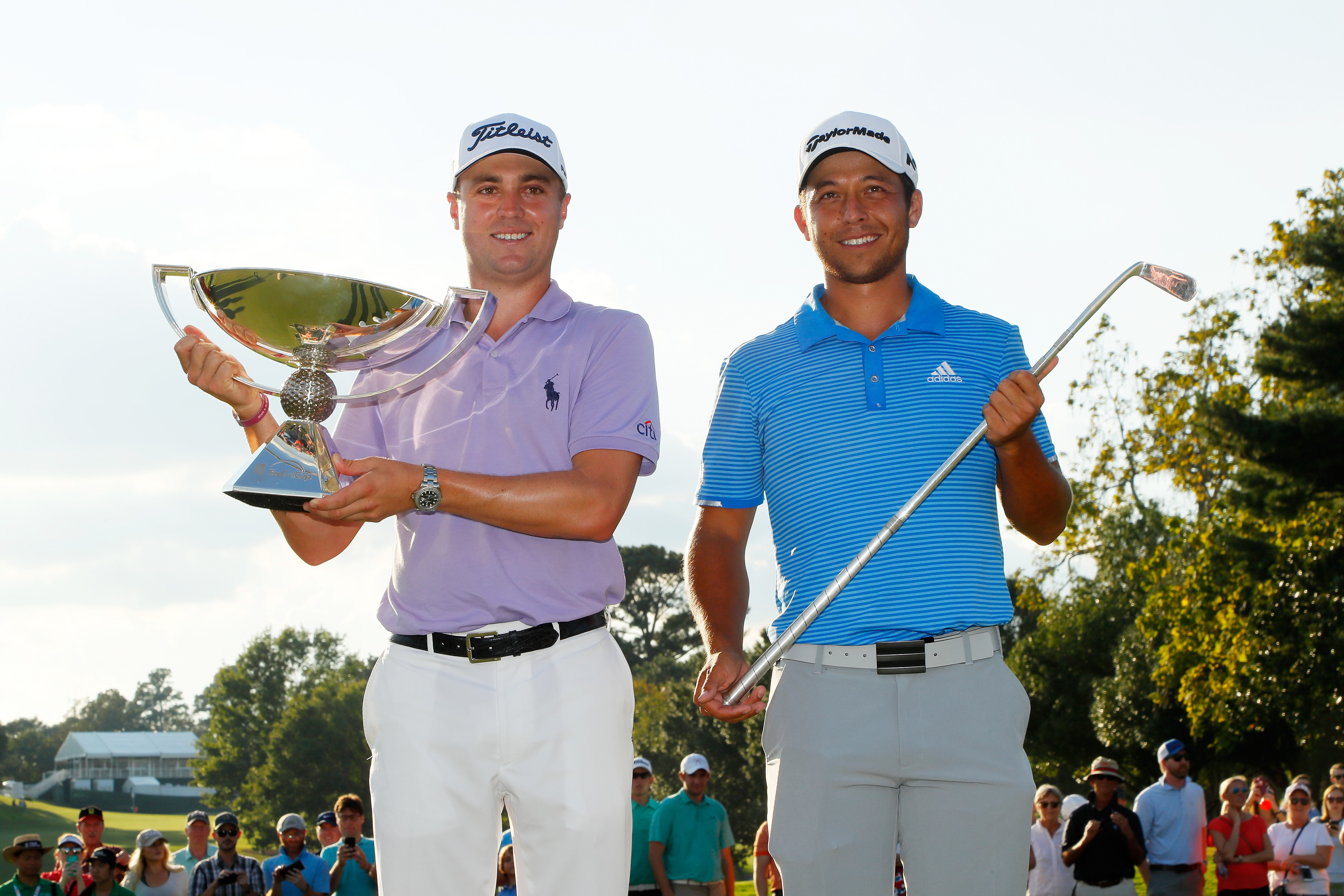 Xander Schauffele, in his rookie season, put on quite a show at East Lake. Schauffele, a 23-year-old rookie from San Diego who was worried about keeping his card just over three months ago, capped off an amazing summer with four par saves on the back nine when he couldn't afford to drop a shot. He closed out his 2-under 68 by swirling in a 3-foot birdie putt for a one-shot victory over Thomas. Schauffele is the first PGA TOUR rookie to win the TOUR Championship since it began in 1987
A year ago, he missed his PGA Tour card by $975 on the Web.com Tour, and then earned it in a four-tournament playoff series. Go back to the first week in June, and he was No. 134 in the FedEx Cup and just trying to keep his card when he qualified for the U.S. Open in a five-man playoff for two spots. He tied for fifth at Erin Hills. He won the Greenbrier Classic a month later. A week ago at Conway Farms, his season was about to end until he played the final six holes at 6-under par to squeak into the Tour Championship. With a season like that, he's definitely a lock for the season's Rookie of the Year. He's now ranked number 32 in the world. In the video above, watch highlights from Sunday at East Lake for the TOUR Championship.
Source: PGA TOUR