Mizuno Golf makes some of the most beautiful and best feeling irons on the market. They are known for their Grain Flow Forging process and their special forging factories in Japan. Their most recent irons include the JPX-900 line, including the JPX-900 TOURS that Brooks Koepka used to win the US Open as well as the MP-5 and MP-25 line of players irons. Today, Mizuno Golf introduces a brand new set of MP irons – the MP-18's.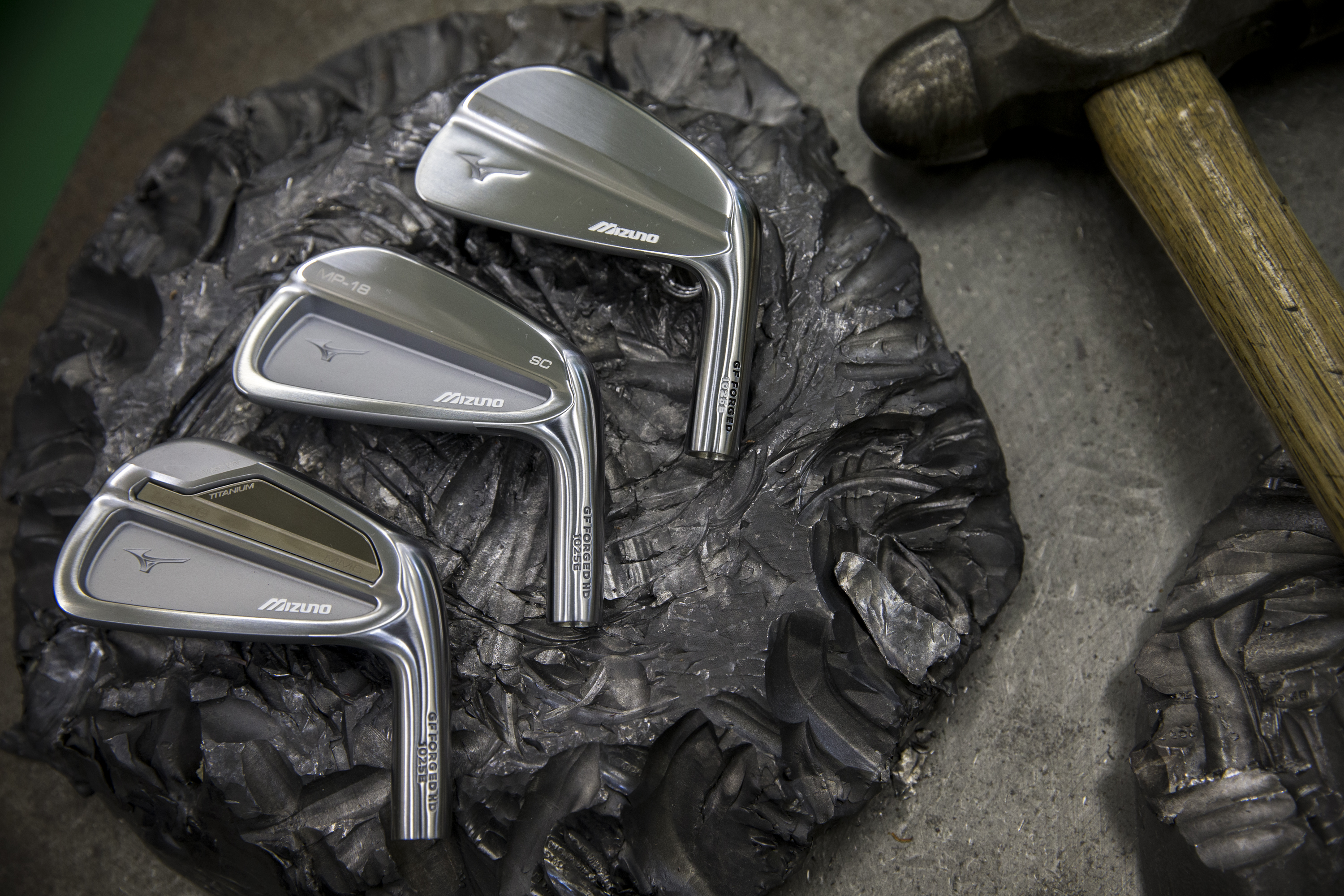 In the video above, Sir Nick Faldo and lead designer Chris Voshall share their thoughts on the new MP-18's. The shape and design have been inspired by "every great player to pure a Mizuno iron since 1933" and refined by their master craftsmen in YORO Japan. The master mould of every head has been checked and adapted to the satisfaction of Mizuno's most experienced clubmakers – including the legendary Turbo. Three models are Grain Flow Forged in Hiroshima, Japan and designed to be mixed and matched within a custom set.
Mizuno MP-18 / The Craftsmen's Muscleback
These are your pure blades in the MP-18 line. Sculpted by YORO master craftsmen, the MP-18 is a throwback to the musclebacks of Mizuno's past. It features a shorter blade length, cambered top line and steep progression into sharp, compact wedges, which are trademarks of Mizuno's master clubmakers.
"You can sense Turbo's signature on the MP-18s – they remind me of the blades we worked on together all those years ago." – Nick Faldo, Six-time Major winner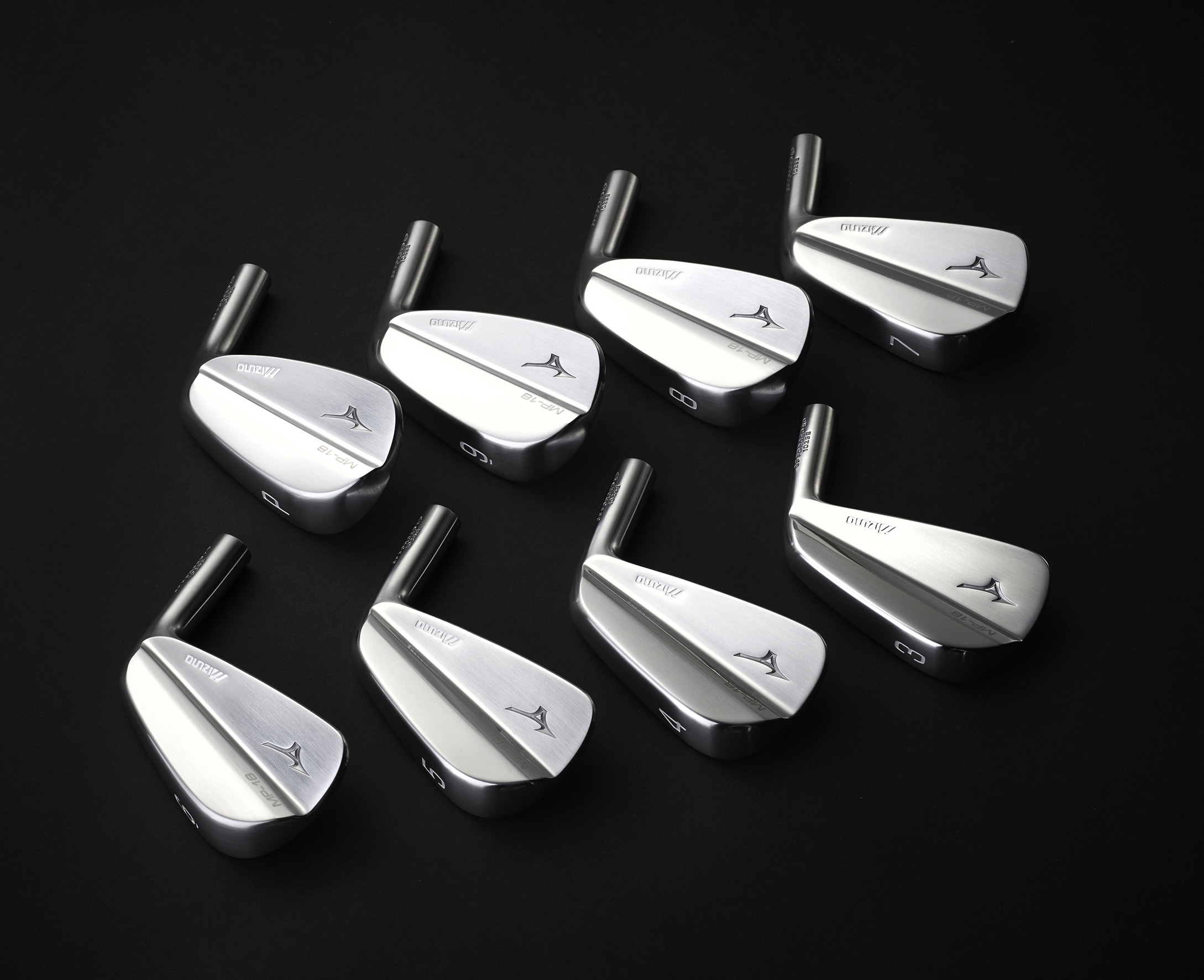 Mizuno's most experienced, skilled craftsmen have put their finishing grinds and touches to every iron from 3-PW. Grain Flow Forged from a single billet of 1025 E Pure Select mild carbon steel, MP-18 irons have an even softer feel thanks to an evolved Grain Flow Forged HD (High Density) process that concentrates the grain in those billets more tightly for incredible, precise feedback. These are available in 3-PW / Right hand only. RRP £135 / Euro 175 per iron.
Mizuno MP-18 SC / The Player's Cavity Back
The Mizuno MP-18 SC is a compact cavity back. It features a slightly wider, cambered sole makes this more playable than the muscle back. Though the thin, tapered top line, short head length and smaller wedges mean this is very much a tour-ready iron. The MP-18 SC are again developed by Mizuno's most experienced and skilled YORO craftsmen and are Grain Flow Forged in the same HD process as the muscleback for the same feel and feedback.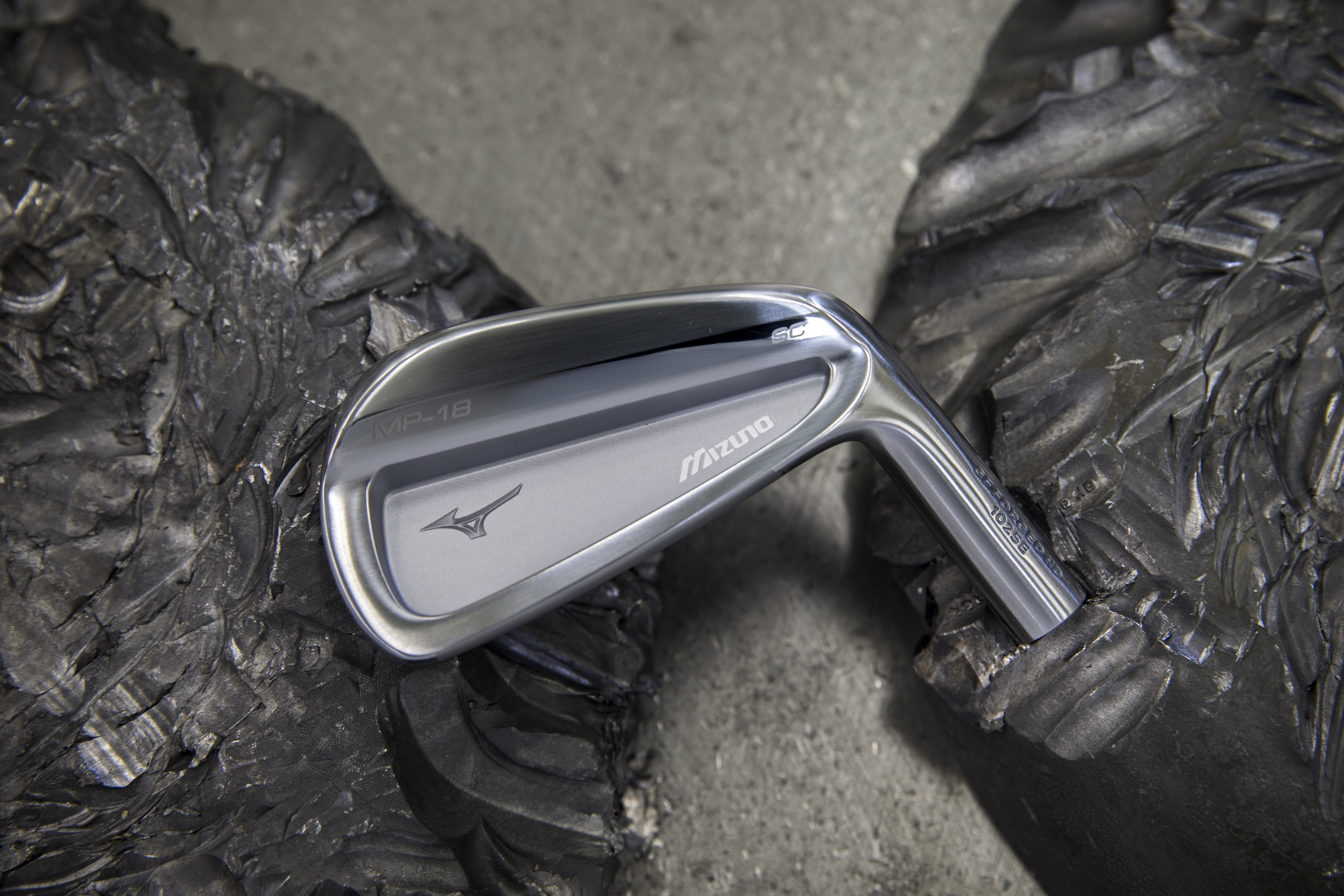 Compared to the MP-18 muscle-back, the heads are just 0.5mm taller – with the YORO signature low heel design – and the top lines just 1mm thicker, again with a refined camber. The pitching wedge is also smaller than the other irons in the set. It will be available in RH & LH / 3-PW.
Mizuno MP-18 MMC / Multi-Metal Cavity
The MP-18 MMC was a three-year project lead by Mizuno's Yoro master craftsmen to develop a highly stable, forgiving multi-metal construction iron – which satisfied their aesthetic demands at address. Even with both lightweight Titanium and heavier tungsten parts sealed within its 1025E mild carbon steel head, the MP-18 MMC maintains a similar 'tour ready' profile and size to the MP-18 SC.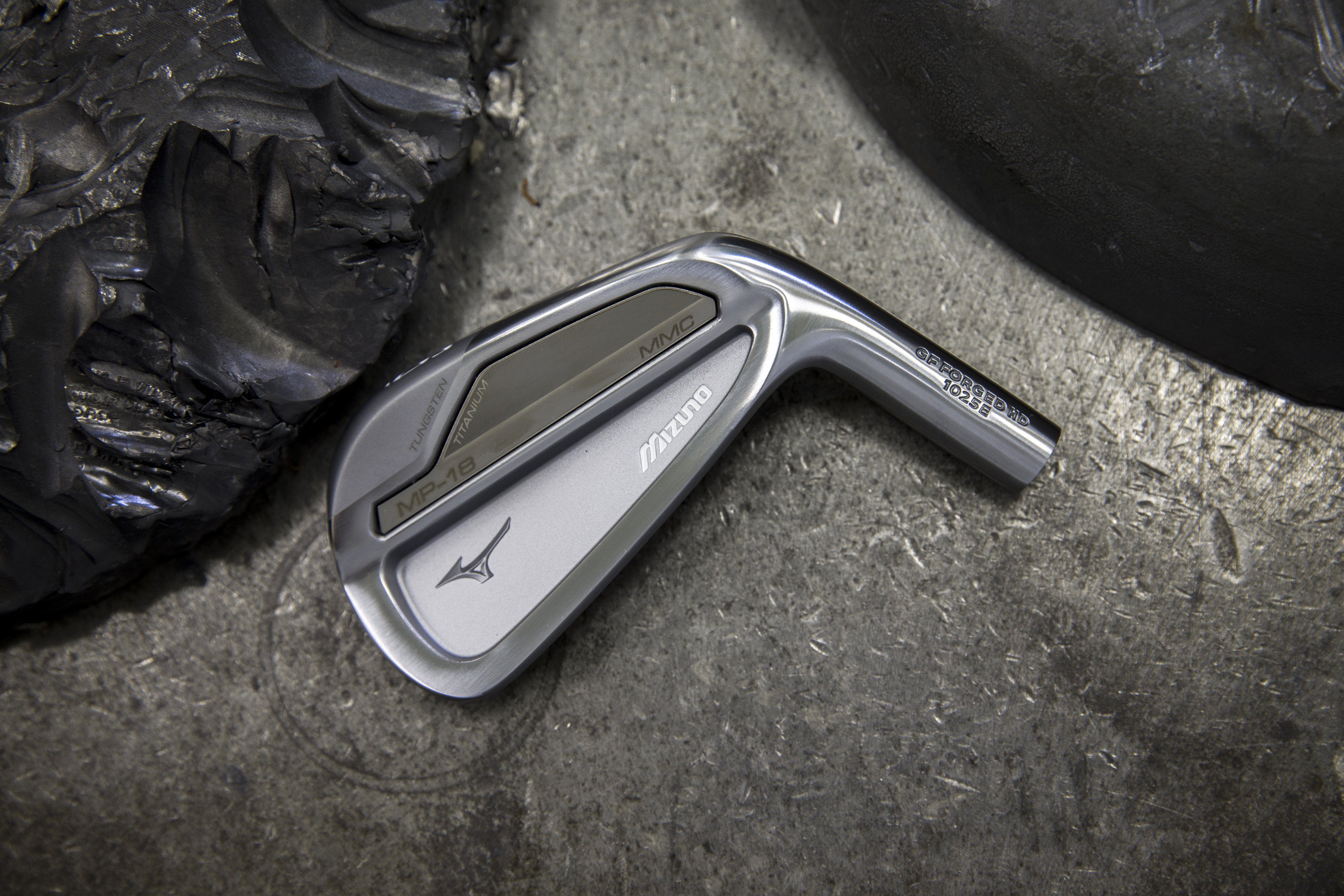 "The MP-18 MMC is the first multi-material MP iron built in the vision of our master clubmakers – which set standards for looks and aesthetics that this kind of multi-metal construction typically prohibits. It extended our normal two-year development cycle by a full year – but raising the bar that little bit higher delivered this landmark iron." Chris Voshall, Senior Engineer
MP-18 MMC Fli-Hi / The Player's Long Iron
The finishing touch to an MP-18 set – the MP-18 MMC Fli-Hi is a long iron replacement now used by every Mizuno tour player. A higher flying option with steeper landing angles, engineered with a profile acceptable to our Yoro master clubmakers. The sleek new profile now envelopes a Maraging steel face, Tungsten toe weight and internal pocket for enhanced ball speed and ease of use. This is without sacrificing any of the looks, feel or feedback from the rest of the MP-18 line. The MP-18 MMC Fli-Hi is available in RH only / 2-5 iron.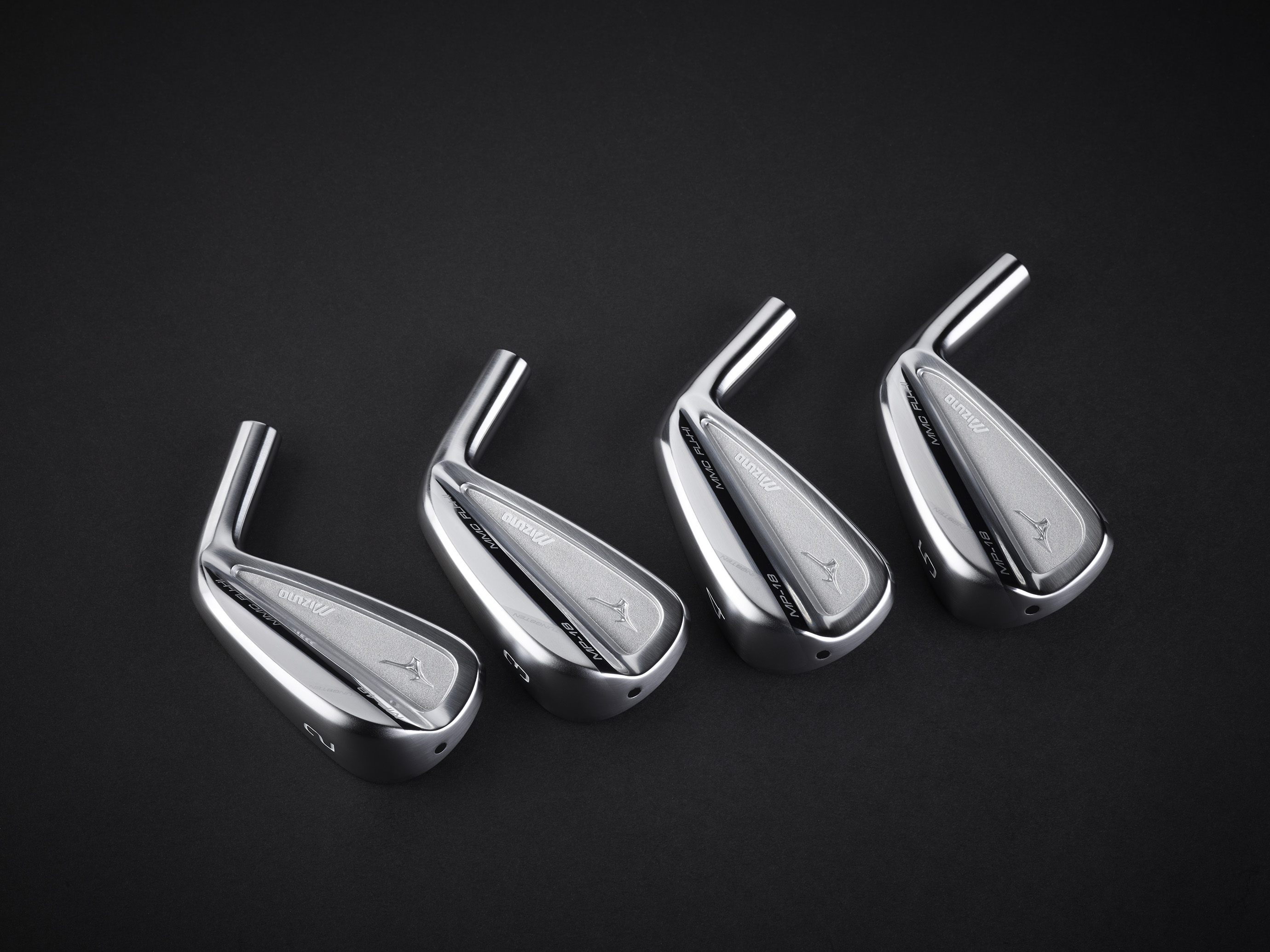 "The Fli-Hi is very much a fixture on tour now – even the most classically minded players have converted to the #2 and #3 iron replacements. These are worlds away from heavily offset 'game improvement' hybrids – but much easier than a traditional long iron to flight and land in firm conditions." Chris Voshall, Senior Engineer
*Full product pages with all specs of the MP-18 line will be live on 4/9/17.
Source: Mizuno Golf