The final round of the past two Open Championships have been some of the most memorable golf we've watched. Last year, it was a battle between Henrik Stenson and Phil Mickelson that kept us on the edge of our seats. This year at Royal Birkdale, it was Jordan Spieth and Matt Kuchar that gave us a great show!
Spieth entered Sunday with the lead, displaying amazing ball striking and putting over the first three days of the Championship. However, he was near dead last off the tee with fairways hit. His stellar iron play was just a bit off starting the final round and Spieth's lead quickly disappeared. The 13th hole in particular was reminiscent of the 2016 Masters where he had a five-shot lead but quadruple bogeyed the 12th hole to eventually lose the tournament. On the 13th at Royal Birkdale, Spieth drove the ball so far left that it took him around 20 minutes to figure out the rulings and for him to hit his second shot.
After taking an unplayable lie and dropping his ball on the driving range, then figuring out line of sight and yardage, Spieth would take a 3-iron (hitting it slightly chunky) just to the side of the green. From that mess, he would chip and one-putt to save bogey which was huge. It could have been much worse, but after this hole, Spieth would trail Kuchar by one shot. The events on 13 seemed to have woke Spieth up – he would play his next five holes in 5-under par to seal the championship including a near ace on 14 (birdie), eagle on 15 from 48 feet, and birdies on 16 and 17 for a final round 69 and three shot victory.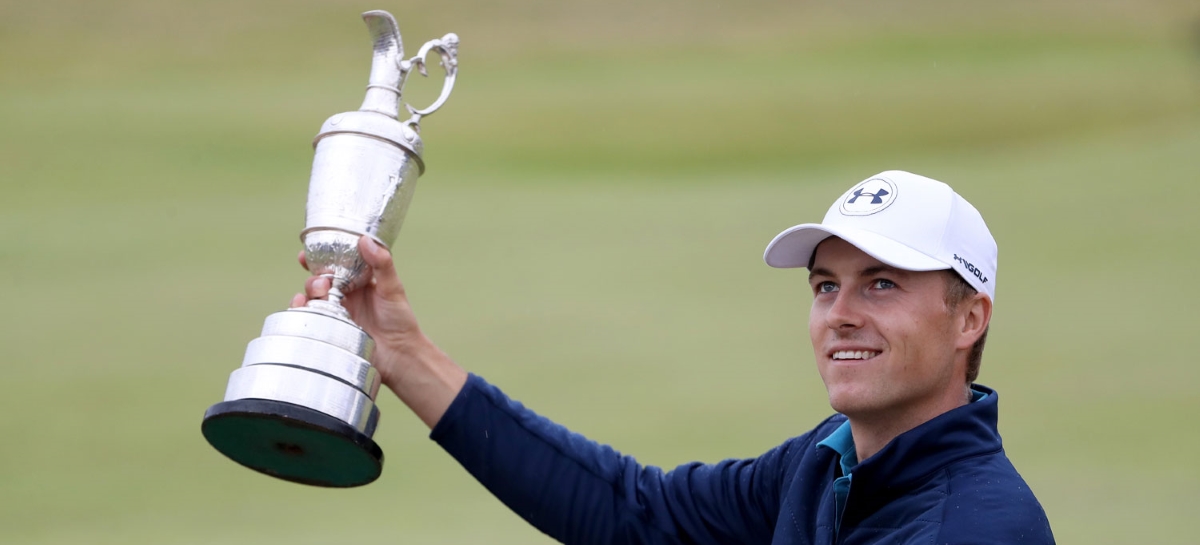 With this win, he becomes the youngest recipient of the Claret Jug since 1979 at 23 years old and has captured three legs of the career grand slam. It was one of the greatest displays of perseverance, skill, focus and determination that we've ever seen. After such a horrid start, it was an incredible way to comeback and win. Spieth will look to complete his career grand slam at this year's PGA Championship at Quail Hollow.
Source: The Open