A legend. An icon. A king. The epitome of cool. The great Arnold Palmer passed away earlier this week at the age of 87. Beloved by all, particular "Arnies Army," The King won a total of 62 PGA TOUR events and made an everlasting impact on the sport of golf. Throughout his career, Mr. Palmer won a total of 92 tournaments including 7 Major Championships as well as the Presidential Medal of Freedom.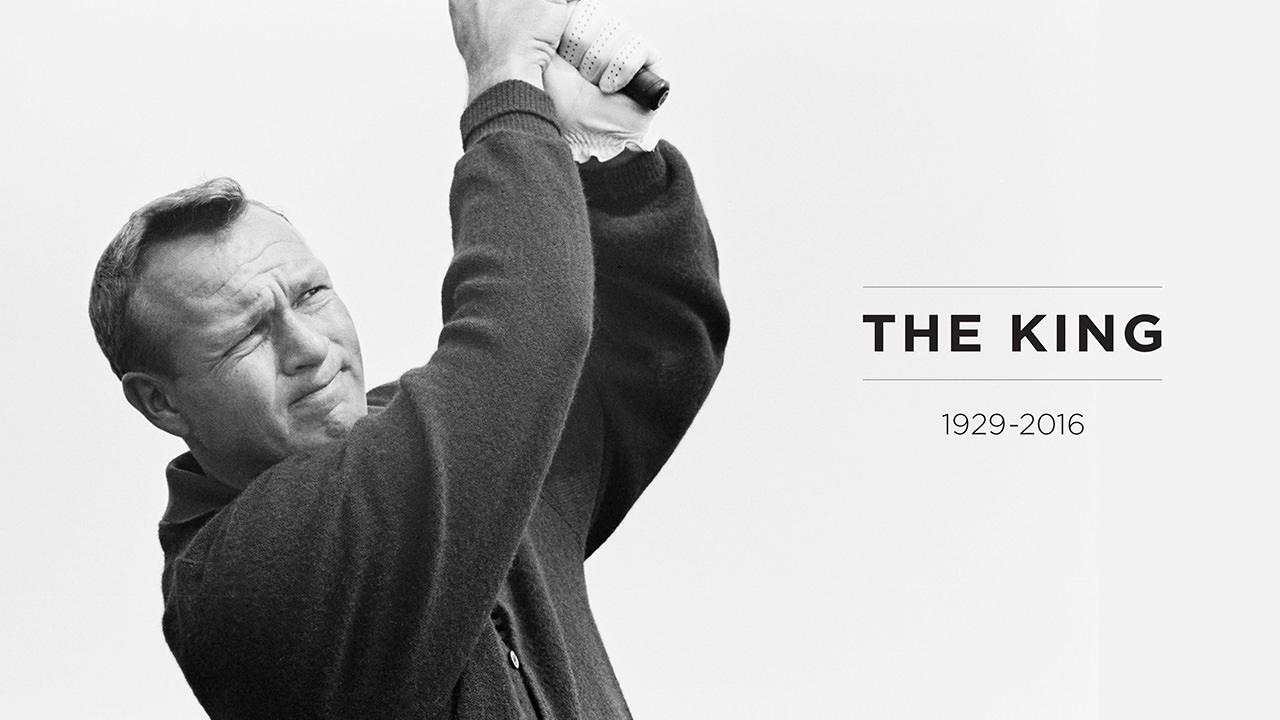 But it is his reach off the golf course that is most impressive. He was truly one of the first golfing superstars in the beginning of the televised golf era. His social impact on the sport opened golf to the general public. His humble background and plain-spoken popularity made the sport more democratic and accessible to middle and working classes. And off the golf course, his charitable ways helped many people throughout his life.
In the video above, watch as the PGA TOUR explores the life and career of The King. Make sure to leave a comment below if you have any stories to share about Mr. Palmer!
Source: PGA TOUR