The FedEx Cup Playoffs came to an end on Sunday at East Lake in the TOUR Championship with a somewhat unlikely FedEx Cup Champion. Rory McIlroy played exceptionally well coming down the stretch, landing in a three-way playoff and ultimately defeating Ryan Moore in the fourth playoff hole to capture the TOUR Championship and FedEx Cup – the longest playoff in the 30 years of TOUR Championship history!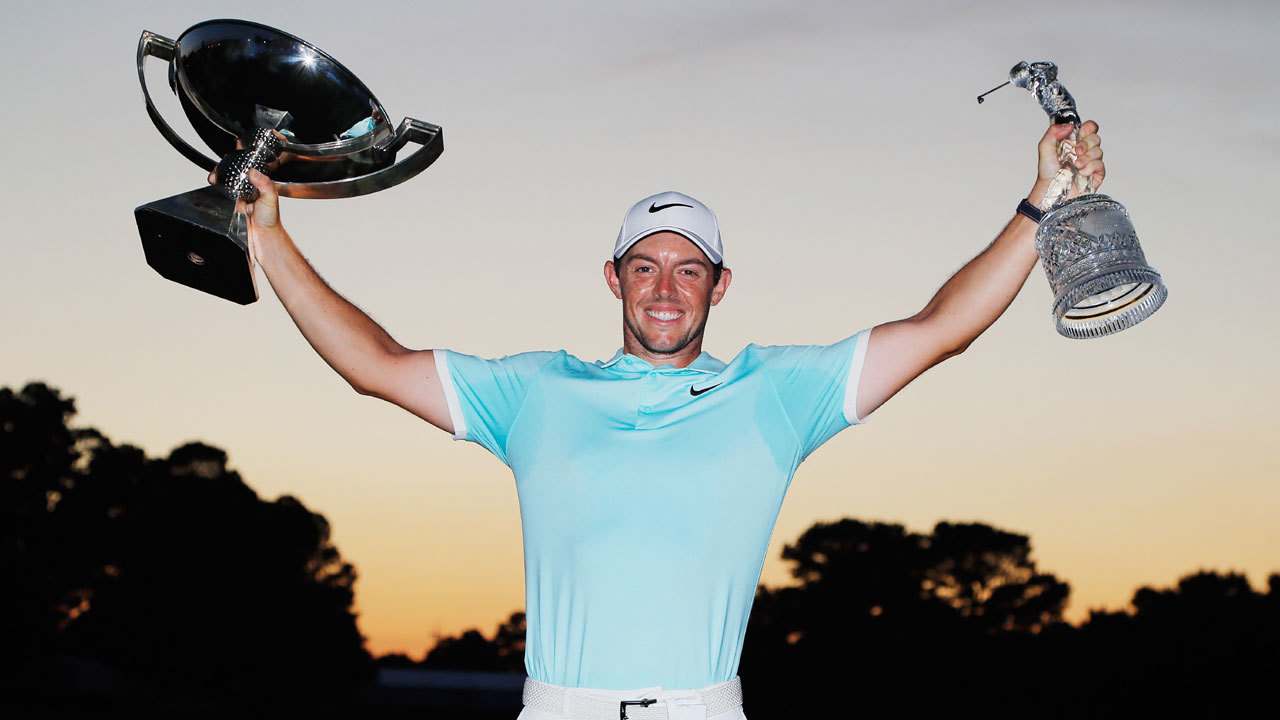 McIlroy was three shots behind with three holes to play when he holed a 137-yard pitching wedge for eagle that put him right back into the golf tournament. He would end up shooting a final round 6-under 64 and fight his way into a playoff. The TOUR Championship and FedEx Cup are two things that McIlroy prioritized – he had chances to win in previous years, but finally got it done!
"Just to see that ball drop, and everything that's come together for me this year … to pull it off was really special," McIlroy said.
He looked to put the perfect finish onto his big day when he hit out of the rough and over the water to 6 feet for an eagle putt on the par-5 18th in the first playoff hole. McIlroy was ready to pump his fist until his eagle putt slid by, and he removed his cap in disbelief.
Returning to the 18th, McIlroy missed an 18-foot birdie putt for the win. On the third extra hole, the par-3 15th over the water from 201 yards, McIlroy had to make a 7-foot par putt just to stay in the game. Nothing was bigger than that birdie at the end. McIlroy stiffened his back, clutched both arms and shouted above the raucous cheers at East Lake to show an unreal amount of emotion.
"I've made it no secret that it's one of the last things I feel like I had left on my golf CV, and I made it a big goal of mine to win it," McIlroy said. "To be here and to win the FedExCup … to play the way I have in the last few weeks to get it done, is very special."
It was a $11.53 million pay day for Rory – $1.53 million for the TOUR Championship and a $10 million FedEx Cup bonus. This is actually his second victory in three weeks (Deutsche Bank Championship) and with the Ryder Cup set to begin this week, you can bet McIlroy will be carrying a lot of momentum with him into the competition. In the video above, watch highlights from how the tournament played out!
Source: PGA Tour