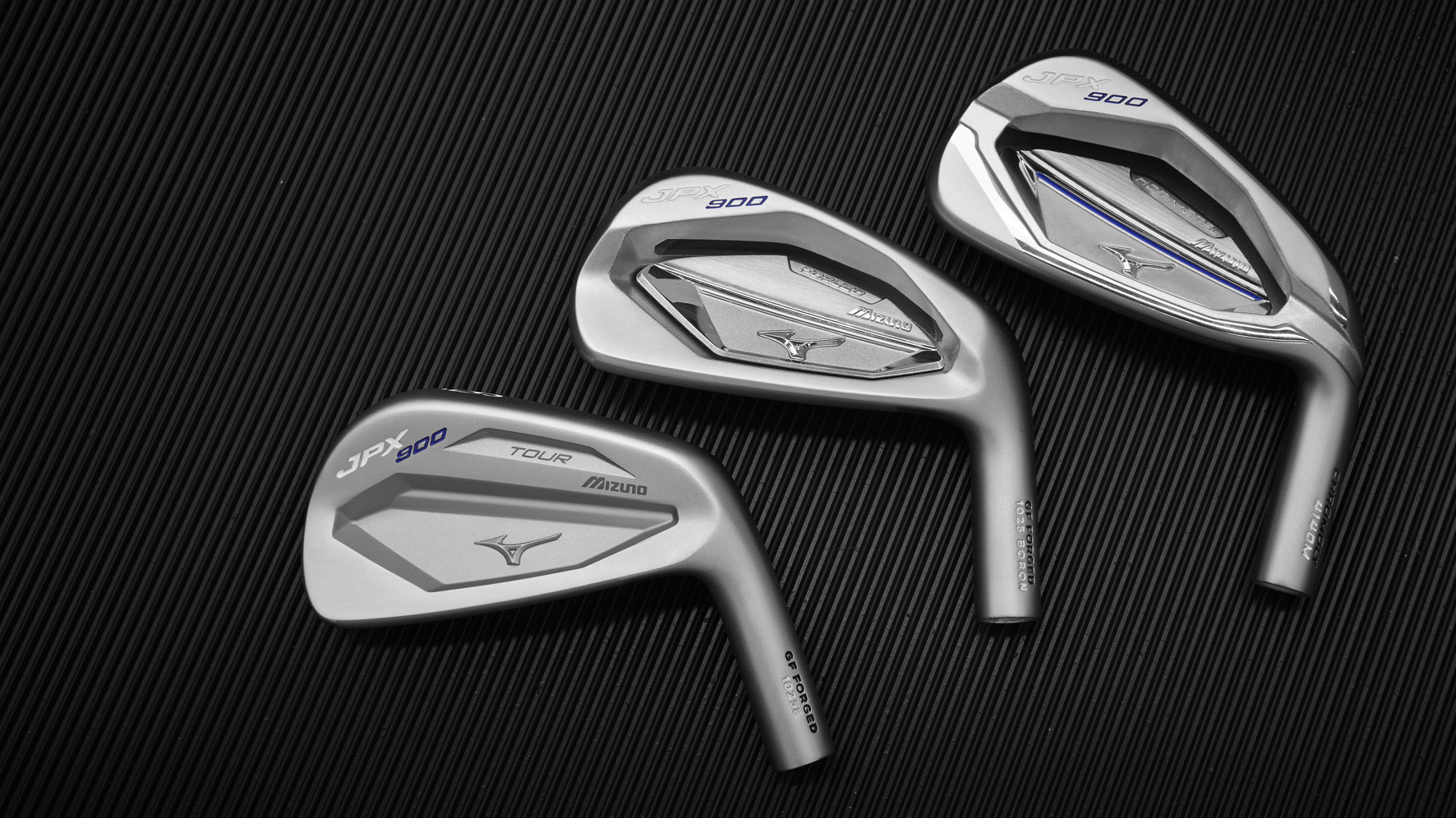 Earlier in the summer, Mizuno Golf teased us with their new JPX900 series, a collection of irons, hybrids, fairway woods and drivers for the upcoming season. Recently, they've officially announced details of these clubs and have also released a series of R&D videos for each new offering. It is a series that we're very excited about, particularly the JPX900 TOUR irons. Find out more in the videos below with Senior Club Engineer Chris Voshall.
Mizuno's newest material, Chomoly 4140M, is introduced in the JPX900 Hot Metal, which combines offensive ball speeds with the adjustability of a forged iron. The secret to this groundbreaking new material is its versatility, which not only paves the way to Mizuno's thinnest ever cup face for phenomenal distance, but also remains soft and bendable in the hosel for precise lie angle adjustments. The Hot Metal wedges also have their own material – a softer X30 steel that offers all the feel and precision around the greens that even distance-seeking golfers demand.
"It's great for a designer when a new material like Chromoly comes into play," says Voshall, "as it opens up a world of new avenues for us. We've been looking for a material that gives a little more pop from the face, but without the hardness that stops us bending the neck for custom- fitting. Chromoly opened that door."
A mid-sized, one piece Grain Flow Forged iron that comprehensively ends the normal trade-off between precision and distance. Produced from a stronger Boron infused steel billet, the JPX900 Forged boasts a milled pocket and new multi thickness face for increased ball speeds over a wider area. More compact than its predecessor, the JPX900 Forged is an incredible combination of forged feel and ball speed.
"If we could only make one iron for the world's golfers to play, it would probably be the JPX900 Forged," Voshall enthuses. "It's beautifully shaped and compact enough for a tour player to throw in the bag, but also incredibly quick off the face and loses very little from mishits. There's almost no compromise to make in any direction."
The JPX900 Tour, Grain Flow Forged from a single billet of 1025E Pure Select mild carbon steel, is "the purest, most solid-feeling iron in Mizuno history," combining authentic Mizuno feedback with advanced stability and surprising off-centre performance courtesy of more weight being pushed to the extremities of the head's PowerFrame. This classic Mizuno player's iron boasts a satin finish, straighter lines and a toe profile that combines with a compact face and narrow tapered sole to promote crisp ball-striking, excellent workability and enhanced trajectory control.
"The JPX900 Tour is a really surprising iron," says Chris Voshall, Senior Club Engineer at Mizuno. "Feel wise, it's a genuine throwback Mizuno – incredibly pure at impact. But the straighter lines and reinforced framework are very current, giving the 900 Tour a really playable look and the ability to perform on off-centre strikes."
The T7 wedge increases the reliability of our precise Grain Flow Forged heads with longer lasting spin control. Forged from a single steel billet infused with trace amounts of Boron, the T7 boasts a more durable groove than normal forged wedges. It is a follow-up to the teardrop-shaped MP-T5 wedges introduced by Mizuno in the fall of 2014. Find out more about the new wedges from Luke Donald in the video above.
"The one drawback with a traditional soft forged wedge is that the grooves compress more quickly than a harder cast wedge. A very small trace of Boron in the steel, means we can now maintain the forged feel and precision, but maintain the performance of the grooves and the wedge's stopping power for a longer period of time." David Llewelyn, Director Research and Development
The video above features Mizuno's first adjustable hybrid, designed with a new profile to make it play more like a long iron – the face sits more like an iron than previous hybrids. The Shockwave sole enables the club head to contract and expand on impact, creating more energy than normal for a compact head. It also putts mass low in the head, so it'll work well off the turf as well as the tee. Basically, the club is designed to get the ball in the air and flying efficiently. Players are able to adjust loft on these hybrids to a range of 4 degrees.
"Most people use hybrids to replace their longer irons – so we fully committed to making the JPX900 more of a long iron replacement. We've made a number of little changes that make it easier to strike like an iron, but with the safety net of the wood style body attached." Testu Kanayama, Director of Research and Development
This is a fairway wood that closes the distance gap on your driver. The JPX900 uses Mizuno's expanding Shockwave Sole to produce prodigious ball speeds. With a centrally located, single sliding weight to make it playable for a surprising breadth of swing types. This 15g weight can be fixed at any point on the central Fast Track to increase launch and spin rates for slower swing speeds or to suit different course conditions.
"The fairway wood is one club we all strike really differently. To be able to add loft, or move the weight back from the face makes the JPX900 incredibly versatile. Our tour players will generally take loft off their 3 wood to use it as a safe driver alternative – so being able to move a little weight away from the face for a touch more spin is even useful for them." Chris Voshall, Senior Club Engineer
The new JPX900 uses a raft of our best design ideas to send the ball a really, really long way. It's built on consistently high ball speeds, that don't drop off on miss-hits. Added to that, the JPX900's shallower profile looks easy to hit, sending all the right messages to your brain. The JPX900 is also Mizuno's most adaptable driver ever – so you can create the spin rates and launch angle best suited to your ball speed.
"I asked the guys to come back with a driver that worked like the JPX850 when hit it out of the middle – but without the drop off in distance I experienced when I missed it a touch. Even as tour players we want clubs that let us off occasionally. The guys did a phenomenal job." Chris Wood, two time winner of the European Tour
Source: Mizuno Golf Europe