Masters Sunday is always full of excitement and 2016 was no different. Englishman Danny Willett shot a bogey-free 5-under 67 to win the 80th edition of the Masters to win the tournament by three strokes and earned his first Major title.
Throughout the week, windy conditions at Augusta National made the course very difficult. But defending champion Jordan Spieth started the 2016 Masters right where he left off, holding at least a share of the lead for 7 straight rounds, dating back to the Masters last year. Jordan was not mistake-free but he was able to bounce back each time he made those mistakes. Unfortunately, the mistakes he made in the final round proved too costly.
Watch 2016 Masters champion @Danny_Willett's final-round 67 in under 3 minutes. #themastershttps://t.co/xCcFuPOJyG

— Masters Tournament (@TheMasters) April 11, 2016
From hole 6 to hole 9, Jordan made four straight birdies and was heading to the back 9 with a five shot lead. Within a span of 50 minutes, that lead disappeared and after bogeying the 10th and 11th as well as quadrupling the par-3 12th, Jordan was now trailing and needed to mount a comeback. That comeback would ultimately fall short.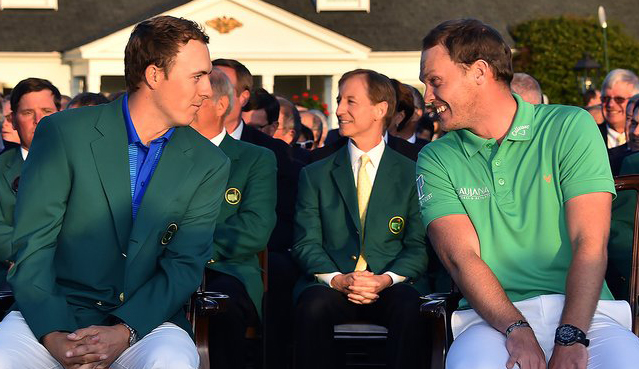 Although most will remember the 2016 Masters for Jordan Spieth's collapse, we should not discount how well Danny Willett played this week, especially in the final round. A few weeks ago, Danny Willett wasn't even sure he was going to play at Augusta National as his first child was due on April 10th, Masters Sunday. Luckily for Danny, his son was born a few weeks early and he was able to make it to Augusta on Monday night. He will now return home to his family as the 9th ranked player in the world and with a gift like no other!
Source: Golf Channel