Parson's Xtreme Golf is a new golf equipment company. They started with a unique design which became a reality. With the help of a world-renowned metals expert and utilizing an extremely complex manufacturing process, they integrated the most exotic, high-performance alloys into their design. Then, they refined their design again and again with an intense focus on maximizing performance and feel.
All of their equipment (drivers, fairway woods, hybrids, irons, wedges, putters) are designed by golfers and engineers with an unrelenting commitment to create the absolute finest golf equipment in the world. There has not been an official public release date yet, but you can see them in play on the PGA TOUR by Ryan Moore.
After playing the first three months of the PGA TOUR season without an equipment contract, Ryan Moore announced at the Shell Houston Open that he has come to terms on a deal with Parsons Xtreme Golf (PXG) that will see him play the company's clubs and carry a PXG bag – this is the first PGA TOUR endorsement deal for the company.
Moore first put a set of the PXG 03x irons in the bag during the Hyundai Tournament of Champions. PXG had invited Moore to provide feedback on the look, feel and playability of its clubs during development.
"I have never felt like I needed an equipment deal," said Moore, who is well-known for doing things his own way. "My preference has always been to play the clubs that deliver the best results, which is why I started the 2015 season without a contract. After having a great few months on the course and achieving notable performance gains with PXG clubs in my bag, the option of extending my relationship with Parsons Xtreme Golf felt like a natural progression."

Serial entrepreneur and philanthropist Bob Parsons (founder of GoDaddy!) recruited top talent to develop the unique technology behind the easily recognizable clubs. Joining Parsons in his venture are Mike Nicolette, who competed on the PGA Tour for nearly a decade, and Brad Schweigert, who holds more than 150 golf-related patents.
"PXG irons are very special," added Managing Director Brad Schweigert. "The proprietary technology is one of the most innovative concepts to ever hit the market in the iron category. The extremely thin faced construction coupled with a proprietary thermoplastic elastomer core supports performance gains greater than a similar-sized cavity-back in both distance and forgiveness."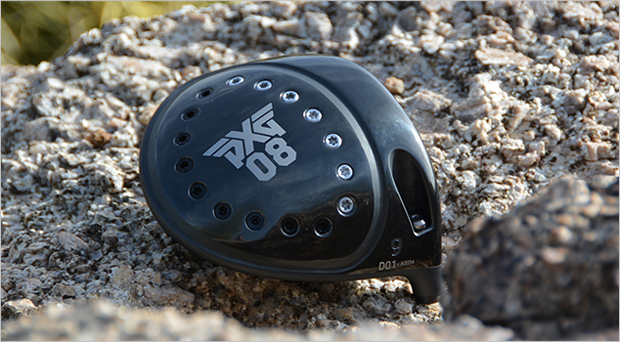 Photo via My Golf Spy
PXG has developed a sophisticated manufacturing process for its irons that includes forging, high precision CNC milling, robotic plasma face welding and injection molding. High density tungsten alloy screws, which create the irons' signature look, are the foundation for a one-of-a-kind weighting system.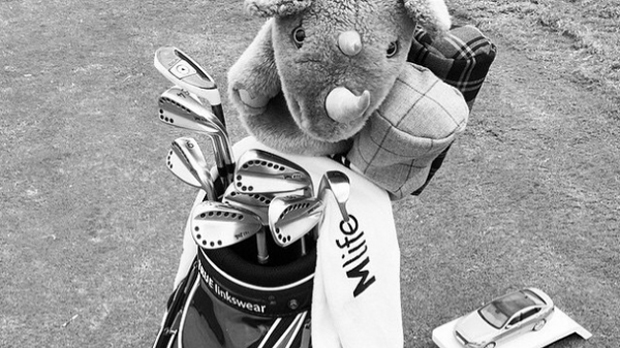 Similar to the irons, but leveraging 16 screws versus 11, PXG's driver uses moveable weight technology to enable every club to be strategically fitted for an individual. To date, Parsons Xtreme Golf has been awarded seven patents on its proprietary high performance designs and has over 40 additional patents pending.
Source: Parsons Xtreme Golf