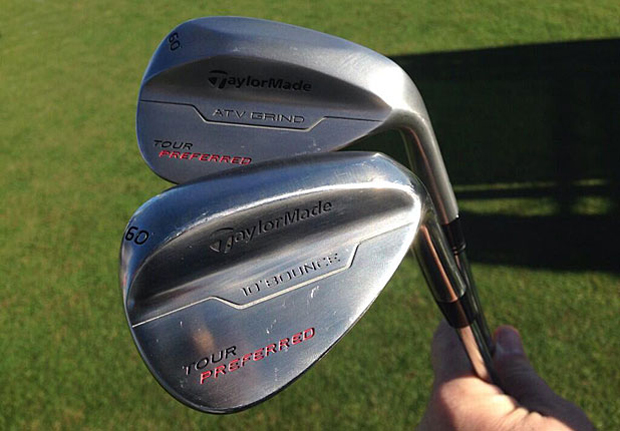 We have already seen most of the Tour Preferred line of equipment offered by Taylormade for the 2014 season including the SLDR 430 driver (though we do like the look of the Japanese version better!), CB, MC and MB irons and the Tour Preferred and Tour Preferred X golf balls. The last line of equipment in 2014 to boast the Tour Preferred name are wedges, which were announced at the PGA Show last week.
The Tour Preferred wedge will come in two different grinds (Standard Tour Preferred and ATV Tour Preferred) and has a head made from 304-stainless steel. There are 10 loft and bounce options from 50 to 60 degrees available for golfers to choose from, but they're only offered in a satin-chrome finish. The standard grind has heel and toe relief to match the "classic" grind (C-grind) that features a leading edge that sits on the ground longer. This allows players to hit open face shots without having the bounce come into play.
The ATV grind was designed with feedback from Jason Day, who used a prototype version of the wedge last year at the Masters. The ATV grind has a concaved sole that offers increased turf interaction by delaying the bounce, which in turn allows the wedge to glide through the turf and sand. Both wedges also feature watermark microtexture faces that offer surface roughness to improve friction in areas between the grooves for increased spin.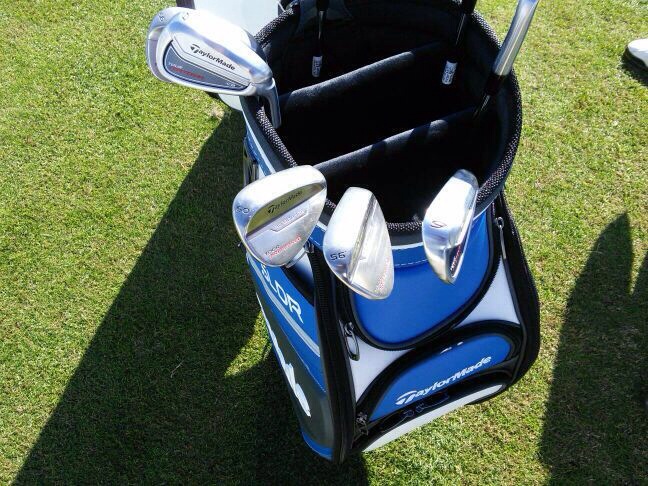 TaylorMade's standard Tour Preferred wedge will be available on April 15 in six lofts (50, 52, 54, 56, 58 and 60 degrees) for $129 and comes standard with KBS's Tour V shaft. The ATV Tour Preferred wedge will also cost $129 and comes in four lofts (54, 56, 58 and 60 degrees).
Source: Taylormade Golf