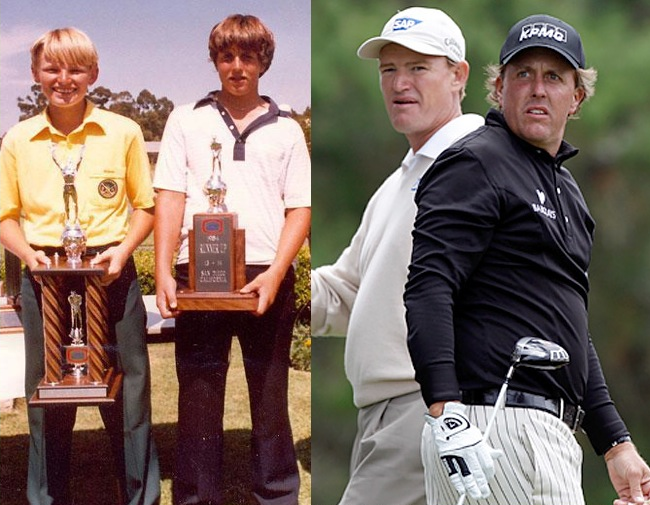 Here's a great photo taken at the 1984 World Junior Golf Championships at Torrey Pines Golf Course.  Can you guess who these two are?! It's Ernie Els and Phil Mickelson! Els beat Mickelson to be the World Junior Golf Champion – 28 years later and they both have four majors and still competing on the PGA Tour!
Torrey Pines is located in La Jolla, California and sits on the coastal cliffs overlooking the Pacific Ocean.  It is recognized as the premier municipal golf course owned and operated by a city. It is named after the Torrey Pine, a rare tree that grows in the wild only along this local stretch of the coastline in San Diego County and on Santa Rosa Island.
We all remember Torrey Pines from Tiger Woods' amazing 2008 win at the U.S. Open Championship, where he beat Rocco Mediate in a full round, Monday playoff.  This was an injured and limping Tiger Woods (who tore his ACL and pretty much played on one leg!).  It was perhaps one of the most memorable modern day U.S. Open's we can remember.  Torrey Pines also hosts the PGA Tour's Farmers Insurance Open annually.
Source: Africa Golfing Indaba